Whatever continuous improvement philosophy you follow—Lean, Six Sigma, Theory of Constraints—Whaddaya Mean I Gotta Be Lean? can help.
But don't take my word for it. Instead, see what other people have to say about it. Look at the reviews below and see how some experts, leaders, and fellow authors in the continuous improvement community view my book.
I encourage you to follow the links below and see the full reviews, or view my book at Amazon.com and see what the reviewers there have to say about it. Or go to the Whaddaya Mean? info page on this site.
Read Our Reviews
Natalie J. Sayer, author of Lean for Dummies, Wiley
Often people working in a Lean transformation feel as though change is being done to them and become obstacles to change. Whaddaya Mean I Gotta Be Lean? offers readers ideas and actions to address those feelings and become part of the Lean solution.
Mark Graban, author of Lean Hospitals and Senior Lean Consultant at Ortho Clinical Diagnostics
This is the first Lean book I've seen that speaks directly to the front-line employees — not just top leadership or managers. This leads to a unique perspective on Lean and how it can benefit all employees. Hajek gives advice to front-line staff about how they can most effectively participate in a Lean implementation, including how they can "lead up" to prompt managers to follow through on the Lean expectations they've set. (see additional comments by Mark Graban at Lean Blog)
Mike Wroblewski, author of Got Boondoogle? blog
Filled with outstanding, useful answers to real problems on the lean journey and suggested actions that are spot on. I especially loved Jeff's positive responses to each of the problems that help bridge the conflicts that might become obstacles to success. Even the experienced Lean practitioner can learn from these examples to improve their coaching and influence skills. (See his complete review at his blog, Got Boondoggle?)
Brian Buck, author of Improve With Me blog
Jeff Hajek's "Whaddaya Mean I Gotta Be Lean" is a must-read for front line workers in a organization that is going through a Lean transformation. It is a highly suggested book for managers, supervisors, and Human Resources in Lean enterprises. I also think the book has value for unsatisfied workers in any field… (See his complete review at his blog, Improve With Me)
Darren Dolcemascolo, Co-founder of EMS Consulting Group and author of Improving the Extended Value Stream: Lean for the Entire Supply Chain
Most "lean culture" related books address top management and upper management issues: that is, they tell upper management how to lead lean transformations and how to get everyone engaged in the lean journey. Whaddaya Mean I Gotta Be Lean" is unique in that it addresses the most common issues faced by operators and line supervisors when management does the right thing and even when they do not.
James W. Martin, President, Six Sigma Integration
Most books on Lean contain an overabundance of technical tools and jargon…This book is refreshing in that it approaches the deployment of Lean from a worker's perspective without using unnecessary acronyms or complicated terms …In fact, it contains a full range of Lean topics which are presented using simple examples… "Whaddaya Mean I Gotta be Lean" should be given to every Kaizen team to increase their understanding of useful Lean topics.
Chuck Yorke, author of All You Gotta Do Is Ask and Yes Innovation, Everyday Improvement Everyday Leadership
Jeff Hajek gives his readers a thought provoking exploration on success at work. Whaddaya Mean I Gotta be Lean? is relevant to leaders at companies of any size that want to succeed-as well as their employees. [The book delivers] specific, practical ways to improve as a key business strategy. Read it twice.
Lawrence P. Leach, PMP, President, Advanced Projects Inc.
This is a powerful book for those engaged in organizational improvement-especially for the managers leading the change. It is comprehensive, exceedingly well-written, and brimming with practical knowledge. Lean should enhance the lives of all company stakeholders, most importantly the workers who produce the wealth. Whaddaya Mean can help a great deal.
Randy J. Dick, Senior Analyst at Genie, a Terex Company
Whether you are just starting on your lean journey or if you've been practicing lean for years, Whaddaya Mean answers the challenging questions that only years of leadership and experience can bring to light. This book will save you the time, money and effort of discovering the pitfalls yourself by guiding you on the Lean path whether you are a manager or work on the shop floor.
John Byrd, CEO Productivity Plus
A consultant's best friend!
Ryan M. Sullivan, Chief Economist, Quant Economics
A powerful and innovative tool to enhance business performance.
Kathy Watkins, Small Business Owner
My background includes over 10 years working in urban and community hospitals, and I am very familiar with the nuts and bolts of performance improvement initiatives, as they are crucial in the hospital setting. However, in my opinion, very few quality improvement "gurus" target the group that has the most influence on quality improvement: managers. Thankfully, Jeff Hajek gets it. "Whaddaya Mean I Gotta Be Lean" provides managers with a step-by-step guide for rolling out the Lean concept to the front line, managing the Lean process, anticipating and proactively responding to resistance to Lean and, most importantly, obtaining buy-in from the front line. If it is, indeed, possible to achieve corporate profit without sacrificing job satisfaction, "Whaddaya Mean I Gotta Be Lean" offers the best blueprint I've seen so far!"
Go to the Whaddaya Mean? info page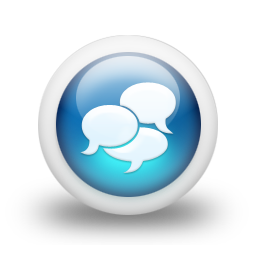 © 2009-2016 by Velaction Continuous Improvement, LLC. All rights reserved.