First of all, let me wish you a Happy Halloween. Keep safe and enjoy the holiday.
While this is a fun holiday, it is also a signpost of a sort. It signifies that the end of the year is rolling around. That means that teams are probably facing an end-of-the-year push to hit annual production or revenue targets, and leadership teams are racing to the wire on hitting their KPI goals. The challenge, though, is that the low hanging fruit has been gobbled up already, and the things that are left to do in November are the particularly challenging end to the annual marathon of improvement.
We recommend spending a bit of time with some problem solving training to 'sharpen the axe' and get your team (or yourself) refocused on good ways to attack problems. Check out our problem solving module to see how we can help. There's lots of free content, including 7 free terms on PDF, to use for basic refresher training. And of course, you can get our premium content to help your team perform at an even higher level.
We will even give one of you our Problem Solving DVD pack to get you going. Check out our "What's New?" section to learn about our 'Returned Item Giveaway'. It is rare that we get a return from a dissatisfied customer. We do, however, give out trials and loaners on occasion and sometimes get undeliverable items back. We don't want to sell them as new, so we thought we'd try handing them out to our loyal subscribers.
As always, best wishes on your Lean journey.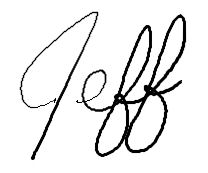 Jeff Hajek
Founder of Velaction