Maximize Your Lean Success Newsletter: January, 2014
Buy our DVDs and Get our PowerPoint Free!
Plus, check out our great gains! (17.7%, 26.48%, and 59.98%)

Well, the New Year is upon us. For us at Velaction, it is starting off strong. All the hard work we have been putting into our website has paid off and we have some pretty impressive gains. (If you haven't been following, the way our site was structured didn't play nice with some of Google's algorithm changes.) We compared our most recent week with the week right before we started seeing problems and it turns out that  we've made some rather impressive gains…
Our bounce rate (the percent of people who leave after only seeing one page) is down by 17.27%.
The average number of pages a person visits is up by 26.48%.
Finally, the average time a person stays on our site is up by a staggering 59.98%.
While this has slowed down the pace of new entries, it is great to see that our site has become so much more useful to you. If you haven't visited recently, we encourage you to go look around. We've made it easier to navigate, posted more multi-media, and added loads of content to our existing materials.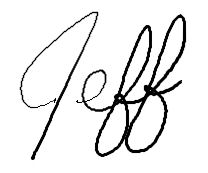 Jeff Hajek
Founder of Velaction