We want to make our DVD library even more accessible to you, so we are launching a DVD rental program. (Note: At this time, this program is only available in the United States.)
STEP 1: Purchase a Lean DVD Rental Agreement
Simply purchase a 1-year DVD rental agreement, and then rent DVDs at the prices listed below. You can have one DVD out at a time.
With this agreement, you get…
…to keep the last DVD! This agreement is unique. You get to keep whatever DVD you have on hand when the agreement expires.
…no expiration on rentals! Keep each DVD for as long as you like, and when the plan expires, you don't have to return the last one.Or, of course, you can renew.
…an option to apply your rent to purchase the DVD at a discount. If you want to keep the DVD, you can apply the rental fee to the cost of buying the DVD. (Note: If the upgrade link below is not yet available, let us know at Info@Velaction.com. We'll be posting them Just-In-Time.)
…free outbound shipping! We'll pay to get the DVD out to you (US only). Sorry, you'll have to pay to get the DVD back to us to rent a new one.
…a free rental! Your second rental is on us. We'll send you a card with your first rental to pick your next one.
…a growing library to choose from! We currently have 14 titles with one more (Policy Deployment) close to being available. We've been steadily releasing new titles and plan to continue doing so.
Shipping Policy
We send DVDs exclusively through USPS, and do not expedite. We make every attempt to turn DVDs around by the end of the second business day after receipt. This program is only available in the United States.
Please return all DVDs to:
Velaction Continuous Improvement
DVD Rentals
PO Box 14700
Mill Creek, WA 98082
Changes and Cancellations
This rental plan is a new concept, and as such may undergo changes in policy and pricing. If those changes don't sit well with you, or if you simply aren't satisfied, we will give you a pro-rated refund on your agreement based on usage.  3 or fewer rentals, 100% refund. 4-6 rentals, 50% refund. No refunds are available if you've rented more than 6 DVDs. We will also refund the price you paid for the most recent rental if you choose to cancel. Refunds will be paid after the last DVD has been returned. DVD pricing and availability may change at any time.
STEP 2: Rent From Our Available Titles
The titles below are currently available in this rental program. More are also on the way. (See our Lean DVD Page for more details on these titles.)
We will ship your newly rented DVD after we have received your previous rental.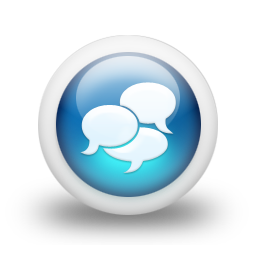 © 2009-2016 by Velaction Continuous Improvement, LLC. All rights reserved.