I place a lot of value on integrity. I was always pretty honest growing up. I once returned a pair of Susan B. Anthony dollars to a lunch lady when she gave them to me instead of two quarters. And my parents had a knack for finding all sorts of things and returning them to their rightful owners. Wallets, a bank deposit bag from a small business, and even a motorcycle helmet once. It rubbed off on me.
Going to West Point solidified that sense of honesty. Cadets live under an honor code, and are not supposed to lie, cheat, steal, nor tolerate those who do.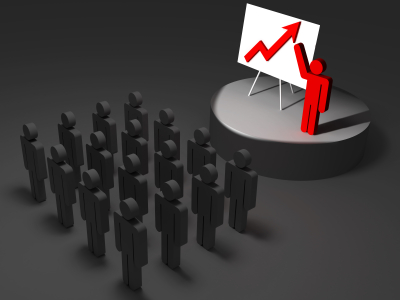 So when I started working as a Lean practitioner, I faced a personal challenge. I saw a lot of padding of kaizen report out numbers-the ones where people would state the Lean results they achieved. I never got the sense that there was any blatant dishonesty-just a lot of projections, assumptions, and speculation. I, on the other hand, tended to report only what I had actually witnessed.
So I was always a bit self-conscious in my early days of facilitating Lean projects. I delivered great gains, but my results never seemed to be at the top of the pile. I always knew I had helped the team I supported, and felt confident that my work was appreciated, but had that nagging feeling that I was not being seen as measuring up.
That is, until one day during a company meeting when a vice president announced that he had tallied the gains from all the kaizen events that had been conducted on his watch. We were now officially a billion dollar company with only a dozen employees, and could sell off most of our buildings. Plus, we never put out any products with defects anymore.
You see, those Lean results that were reported in the kaizen report outs didn't quite add up to reality. Projections didn't always pan out. Assumptions were not always right. And my boss knew it.
I learned a few valuable lessons on that day quite a few years back.