The Kaizen Audit Form is one of the sustaining tools used to lock kaizen gains in place. It is very easy to backslide after a project when there is no process in place to keep people from reverting to old methods of work.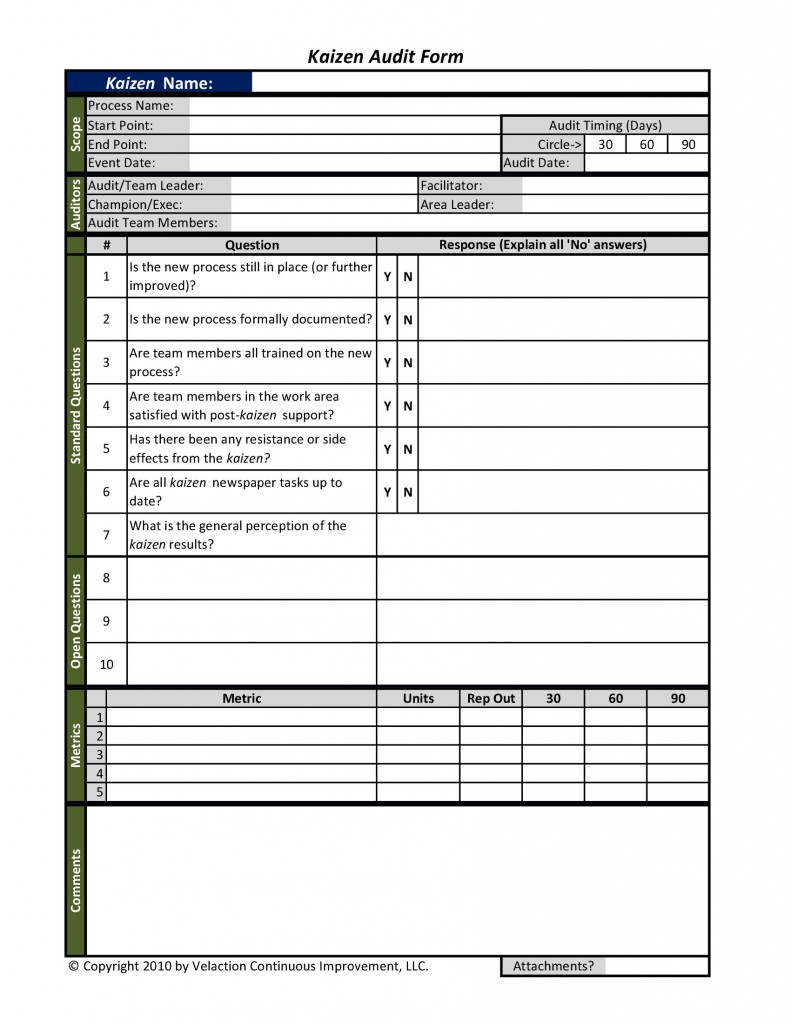 The Kaizen Audit Form records the results of the 30, 60, and 90-day audits. The team should consist of the original leadership of the kaizen, an executive or other senior leader, if possible, and a few people from the work area.
We offer a free PDF version of the Kaizen Audit Form to our guests, and a free XLSX version of the Kaizen Audit Form to our registered users. (View the terms of use.)
To learn more about how to use this form, visit our Lean Training page.
To get assistance in using this form, look at our Lean Consulting page.
© 2009-2012 by Velaction Continuous Improvement, LLC. All rights reserved.