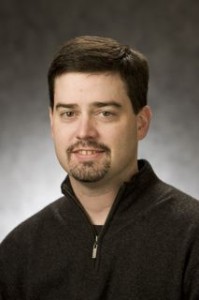 This week's Featured Lean Thinker is Evan Durant. Though he doesn't mention it in his bio, he blogs about Lean on occasion at his Kaizen Notebook blog. I like reading his articles, as we share some common background. Evan works at a Danaher company. I gained a good deal of my experience working under the Danaher Business System. It is interesting to see how similar our perspectives are on a lot of things.
So, without further ado, here are Evan's answers to my questions…
What does Lean mean to you?
To me lean is all about making sense of complex systems. Manufacturing and business processes have become so big and complicated and disjointed that trying to understand them as a whole is often nearly impossible. Lean allows us to break these down into the simplest elemental pieces and to understand the interactions among these elements in a more holistic way. Then process improvement becomes as simple and basic as determining what the end product should be and incrementally removing waste in its creation.
What was your first experience with Lean, and how did you know you were hooked?
I had had a good deal of training in lean through Green Belt and Black Belt classes, but it wasn't until I joined Tektronix in 2007 that I saw my first manufacturing cell in operation. I was immediately struck by the simplicity and elegance of the product flow and visual controls, and it was like a light came on. My mind was instantly reeling with the possibilities, and I never looked back.
What is your Lean claim to fame?
I certainly have no claim to fame, and I have so much to learn. But I am particularly proud to have been a part of the lean conversion of an electronic components manufacturer. The degree of change that has taken place is almost staggering, and the resulting financial benefits have won over even the most strident skeptics.
Where do you see Lean going in the future? What is on the horizon?
What I hope to see is a resurgence in manufacturing in the U.S. as a result of more and more lean thinking. I see great potential for this approach to offset the cost benefits of offshoring. We haven't reached the tipping point yet, but I am optimistic that we are headed in that direction.
Evan's Autoboiography:
I am currently a Danaher Business System (DBS) Lead at Maxtek Components Corporation involved in creating lean value streams in manufacturing and business processes. Prior to that I worked as a Process Engineer in the electronics manufacturing industry. I have a LeanSigma Black Belt through Tektronix and a Master Black Belt in 5S and Standard Work through Danaher. I graduated from Auburn University in 1995 with a Bachelors Degree in Electrical Engineering.
---
If you would like to recommend someone to appear as a Featured Lean Thinker, please contact me at Info@Velaction.com.