Continuous Improvement takes on many forms.
You've probably heard of many different philosophies of continuous improvement.
Lean
Six Sigma
Total Quality Management
Business Process Improvement
Theory of Constraints

Regardless of your method of choice, the award-winning Continuous Improvement Companion can help. This ever growing resource contains information on terms from all the different continuous improvement disciplines.
Plus, the entries link to…
Related articles
and more.
View it online, or download just the terms you want to…
Keep a copy on your desk that you can mark with your own notes.
Build a reference guide for your kaizen teams to use.
Hand out as supplemental material during training events.
Sections of The Continuous Improvement Companion
---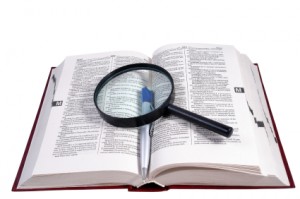 Our online continuous improvement dictionary contains the basics about the term, and often a few helpful tips about how to apply it to your continuous improvement efforts. These entries are intended to get you up to speed in a hurry.
---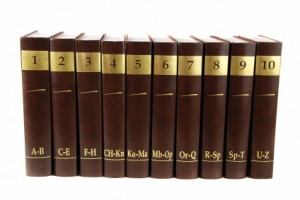 Our online continuous improvement encyclopedia contains a lot more information, organized by section so you can find what you need without a lot of searching.
---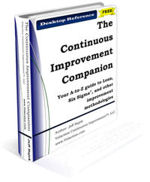 We prepare many of our terms so you can download them in a snap and print them to build your own personalized desktop reference guide.
© 2009-2016 by Velaction Continuous Improvement, LLC. All rights reserved.